Sports Chiropractor in Hoboken, NJ
Sports chiropractors are chiropractic physicians who work with athletes to improve their athletic abilities. Sports chiropractic care can benefit everyone. Regular visits to a chiropractor can help to prevent the chance of injury and address ailments such as neck, back, and shoulder pain. At Hudson Sport & Spine, Dr. Todd Givens, DC, offers his top services. If you're in need of a knowledgeable and experienced sports chiropractor, reach out to us at Hudson Sport & Spine. For more information, contact us or schedule an appointment online. We are conveniently located at 70 Hudson St Suite 2B, Hoboken, NJ 07030.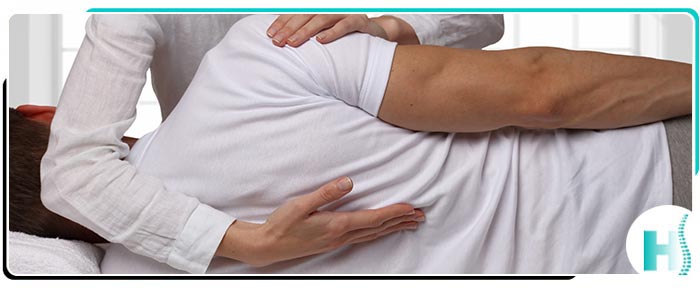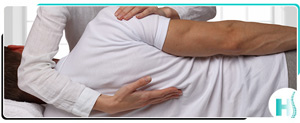 Table of Contents:
What is a sports chiropractor?
What's the difference between a sports chiropractor and a chiropractor?
Are chiropractic adjustments good for athletes?
How often should an athlete go to the chiropractor?
Chiropractic care is a non-invasive, natural form of healthcare that can simultaneously help athletes find relief from different pain and ailments while also helping them to elevate their performance. They focus on optimizing an athlete's musculoskeletal and nervous systems through customized treatment that helps them maintain strength and recover effectively, with or without an injury being present.
In addition to this, visiting a sports chiropractor can help patients improve their range of motion, reduce pain and inflammation, decrease recovery time, and support overall physiological wellness.
What is a sports chiropractor?

Sports chiropractors are medical specialists that typically work with athletes to improve their performance and/or address activity-related musculoskeletal issues that are taking place within the body. They commonly assess, diagnose, and treat injuries that come about as a result of playing sports, such as muscle sprains, pulled ligaments, and joint pain.

In addition to this, sports chiropractors also offer preventative care to help curb the likelihood of injuries occurring (or recurring) in the future. This may include therapeutic exercises, exercise prescriptions, ergonomic advice, gait and posture recommendations, nutrition counseling, and referrals to other healthcare providers
What's the difference between a sports chiropractor and a chiropractor?

The main difference between a sports chiropractor and a general chiropractor is the level of specialization.

A chiropractor refers to a healthcare professional that focuses on diagnosing and treating a broad spectrum of neuromuscular disorders, with the overall goal being to reduce pain and restore functionality to affected areas. They typically accomplish this by manually adjusting and/or manipulating the spine, as well as prescribing certain exercises and movements for the client to perform both in-clinic and out of clinic.

Sports chiropractors offer similar services, but they have chosen to specialize in treating those with sports-related injuries and/or those that are looking to elevate their athletic performance. They offer high-level insight, recommendations, and treatments when it comes to optimizing the bodies response and recovery as it pertains to physical activities. This may include specialized athletic treatments such as myofascial release, athletic taping, adjustments, and pre-and-post exercise stretching routines.
Are chiropractic adjustments good for athletes?

There is a large body of research to suggest that regular chiropractic adjustments can be extremely beneficial in maintaining and improving the health of athletes.

Consistent chiropractic care can help athletes to avoid injuries before they happen but are also a valuable resource if they do require pain management or physiological therapy to help improve an injury. Regular visits to a sports chiropractor elevate an athlete's neuromuscular and neural systems, which improves their ability to compete, recover, and maintain a high level of health.

Chiropractic adjustments, used in combination with other custom-designed chiropractic therapies, provide a more well-rounded and comprehensive form of care that can help athletes maintain and enhance their health over the long-term.
How often should an athlete go to the chiropractor?

The frequency that an athlete should book in with their sports chiropractor will vary depending on their personal goals, the stress imposed on their bodies by various activities, and their own personal time and financial commitments.

For those looking to improve their overall health and performance, many athletes benefit from seeing their chiropractor multiple times a week. In contrast, those looking to manage their pain or who are receiving treatment for an injury will usually schedule appointments once every week or two, depending on the severity.

The best way to deduce how many treatments are needed is to consult with your chiropractic specialist. They will perform a full assessment, devise a treatment plan, and will be able to give you an appropriate estimate regarding your timeline.

If you've suffered a sports injury, or are looking for a long-term sports chiropractor to help elevate your performance, contact us at Hudson Sport & Spine. Our highly experienced team of sports specialists would be happy to help you achieve your goals. Reach out to us today or book in online with one of our sports chiropractors at your earliest convenience. We serve patients from Hoboken NJ, Jersey City NJ, Weehawken NJ, West New York NJ, Guttenberg NJ, Secaucus NJ, Harrison NJ, Kearny NJ, Newark NJ, Belleville NJ, North Bergen NJ and Lyndhurst NJ.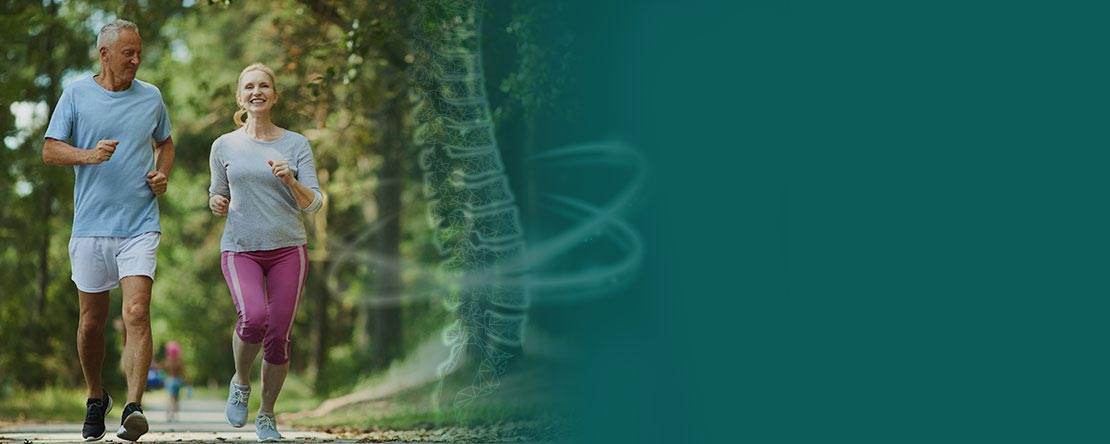 Additional Services You May Need