Sprains and Strains Treatment Specialist in Hoboken, NJ
Sprains are injuries to the ligaments caused by twisting or jarring a joint. Strains are muscular or tendon injuries that are frequently caused by overuse, force, or stretching. Pain, edema, stiffness, and decreased function are the signs of a sprain or strain. If you've sustained a musculoskeletal injury that requires medical assessment and treatment, visit us at Hudson Sport & Spine. Our team of specialists would be happy to provide you with the high-level treatment that you need so that you can get back to doing what you love. For more information, contact us or schedule an appointment online. We are conveniently located at 70 Hudson St Suite 2B, Hoboken, NJ 07030.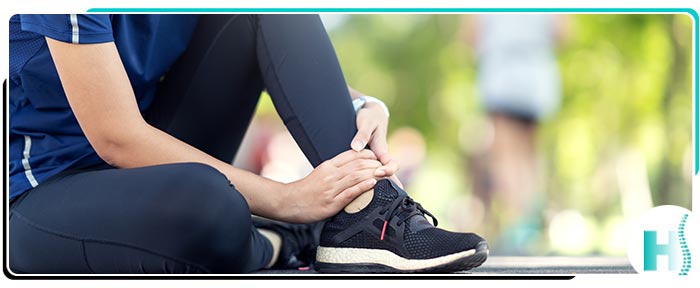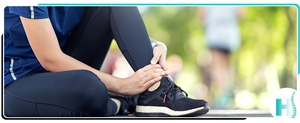 Table of Contents:
What are the types of strains and sprains?
What is the difference between a strained and a sprained muscle?
What causes sprains and strains?
How long do sprains take to heal?
A single misstep is all it takes for a strain or a sprain to occur, which makes them one of the most common musculoskeletal injuries to take place across all age ranges.
While minor soft tissue injuries can be easily treated, they often require more time to heal, and there are some cases that will require a higher level of action to ensure proper recovery. For those sprains and strains that have not improved with time and at-home remedies, it's important to seek out the expertise of a medical specialist who can help optimize your care
What are the types of strains and sprains?

Acute soft tissue injuries, which commonly denote strains and sprains, can be categorized as follows:

– Grade I. With this type of injury, a small percentage of fibres are torn. The affected area will often be minorly to moderately painful and swollen, but the function and strength of the area will often remain unaffected.

– Grade II. This type of sprain or strain denotes a moderate percentage of fibres that have been torn, pain and swelling across the site, and partial loss of function and strength.

– Grade III. This type of injury is the most severe, as the soft tissue is often completely ruptured. There is a considerable loss of function and strength in the area, and high-level medical care is often required to treat and repair the site.
What is the difference between a strained and a sprained muscle?

While these two terms are often used interchangeably and result in a similar type of pain and discomfort, sprains and strains don't actually refer to the same type of injury.

A sprain is what occurs when a ligament (the fibrous band connecting two or more bones at a joint) is stretched or torn.

In contrast, a strain refers to a pull, stretch, or tear that occurs where the muscle connects to a bone.

It can be hard to know whether your injury is a strain or a sprain, as they often feel similar. But an x-ray or other prescribed test or examination will be able to help you identify which one you're experiencing.
What causes sprains and strains?

Sprain and strains are typically caused by either a direct or indirect injury that pulls the joint out of position and/or tears the supporting ligaments. The result of this is pain, swelling, inflammation, bruising, instability, sensitivity to touch or weight-bearing actions, and the hindered and/or loss of movement in the affected area.

There are several factors that can contribute to sprains and strains, including environmental conditions (such as slippery or uneven surfaces), feeling overly fatigued and/or cognitively unaware, and poorly maintained equipment such as ill-fitting footwear or broken sports-gear.
How long do sprains take to heal?

There is no 'one size fits all' answer to how long it will take you to recover from a sprain. Recovery time will vary based on the location of the sprain, the severity of it, and how well you treat the area after sustaining the injury.
On average, you can expect to see muscle strength and range of motion improve and/or normalize within 8-12 weeks. However, sprains that are more severe can take upwards of 16+ weeks to heal.

It's important to note that those who have experienced a sprain or strain before are at a much higher risk of re-injuring the same area again. While some minor soft tissue injuries can be remedied at home with rest, icing, and elevation, others may require you to seek higher level medical care. Not getting the appropriate treatment can lead to longer recovery times and the worsening of the condition over the short and long term.

If you have a strain or sprain that you would like to have professionally addressed, contact us at Hudson Sport & Spine. Our team of soft tissue specialists are dedicated to improving and safeguarding your health so that you can return to doing the things you enjoy. For more information about our treatment services, reach out to us. Otherwise, you can book in online for an appointment at your earliest convenience. We serve patients from Hoboken NJ, Jersey City NJ, Weehawken NJ, West New York NJ, Guttenberg NJ, Secaucus NJ, Harrison NJ, Kearny NJ, Newark NJ, Belleville NJ, North Bergen NJ and Lyndhurst NJ.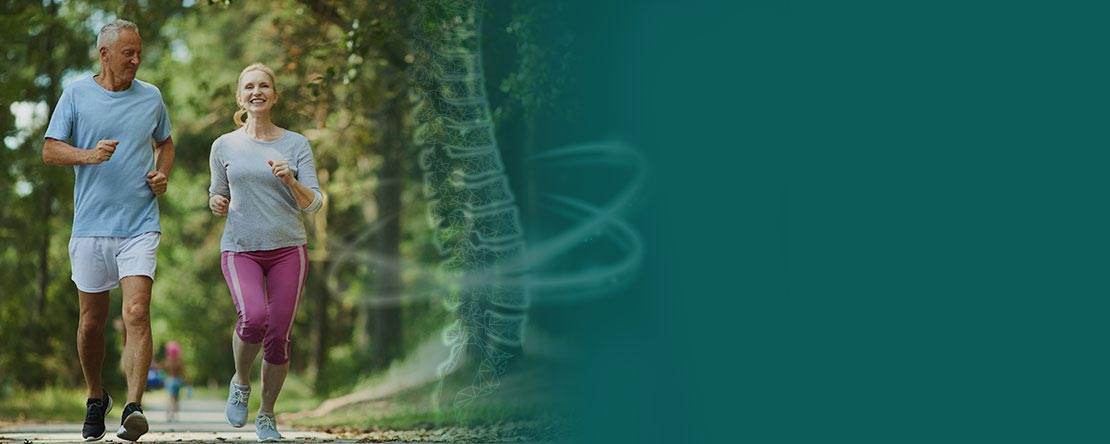 Additional Services You May Need