Top Hoboken Physical Therapist in Hoboken, NJ
Hudson Sport & Spine Offers professional physical therapy, sports care and rehabilitation services in Hoboken, NJ. Call our Hoboken physical therapist or book an appointment online to get a healthier and more active lifestyle. We are conveniently located at 70 Hudson street, suite 2B Hoboken, NJ 07030.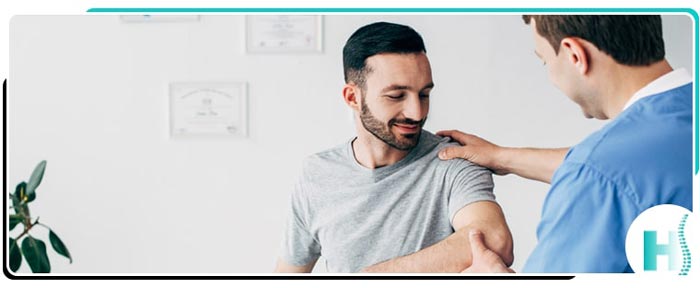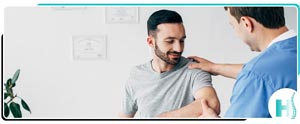 Table of Contents:
What will my PT treatment entail?
How long will my physical therapy treatment take?
Is occupational therapy the same as physical therapy?
Physical therapy is a comprehensive approach to non-invasive treatment for an extensive range of painful conditions and injuries. At Hudson Sport & Spine, we are proud to employ exceptional physical therapy professionals who can help patients with repetitive stress injuries or traumatic dysfunction improve the way their body moves and feels every day. For patients who are interested in achieving relief without invasive treatments or long-term reliance on harsh prescription pain killers, physical therapy is an excellent treatment solution that offers a path forward to improved mobility and reduced pain.
What will my PT treatment entail?

Your physical therapy treatment sessions at Hudson Sport & Spine will be specifically designed to address your body's unique needs. We are proud to help our patients build a foundation of functional movement and overall health, so they can live their lives to the fullest without chronic pain or discomfort. Our physical therapists offer personalized care and treatment modalities designed to help you improve your body from the inside out. Whether your discomfort is the result of repetitive stress, a specific accident, or sports injury, our compassionate therapists can help you. Our treatments are designed to be implemented on an individual basis because we know that no two of our patients are the same, and their treatment should be designed to reflect that.
How long will my physical therapy treatment take?

It is impossible to know how many treatment sessions you will need prior to your personal consultation with your therapist. It is important for patients to remember that the goal of physical therapy is to build a foundation of mobility and function that will last a lifetime. As such, there is no quick fix when it comes to a PT treatment solution. Instead, it is necessary to be open to working closely with your physical therapist to find real solutions that work in the long-term. You should feel comfortable being honest with your therapist about how your body is feeling during and after your sessions. It is also important that you are willing to comply with that at-home exercise suggestions in order to achieve the best results possible from your therapeutic treatment. Your improvement will likely happen in stages, and there may be periods of plateau where you do not notice improvements. By pushing through these moments, you will ensure that your physical therapy protocol is as effective as possible.
Is occupational therapy the same as physical therapy?

Occupational therapy (OT) will generally include a narrower focus than physical therapy and is often used to address specific issues in the arms, hands, or upper body. It is primarily task-related to finer motor skills and cognitive strategies. Physical therapy takes a more whole-body approach than OT and is designed to provide broad improvement from head to toe. Your physical therapist will evaluate your entire body from your vision and inner ear impact on balance to the mobility of your joints, posture, and much more. Physical therapy is an excellent way to improve your overall health and well-being by refining the way each part of your body relates to the others. Our physical therapists are dedicated to providing compassionate, ongoing care and support that will drastically improve the pain you experience and help guide you toward a healthier body and a happier life as a result.

If you are looking for a physical therapist in Hoboken NJ, the excellent therapists at Hudson Sport & Spine are available to help you by designing a therapeutic modality specifically for your body and condition. Call us today to schedule an appointment.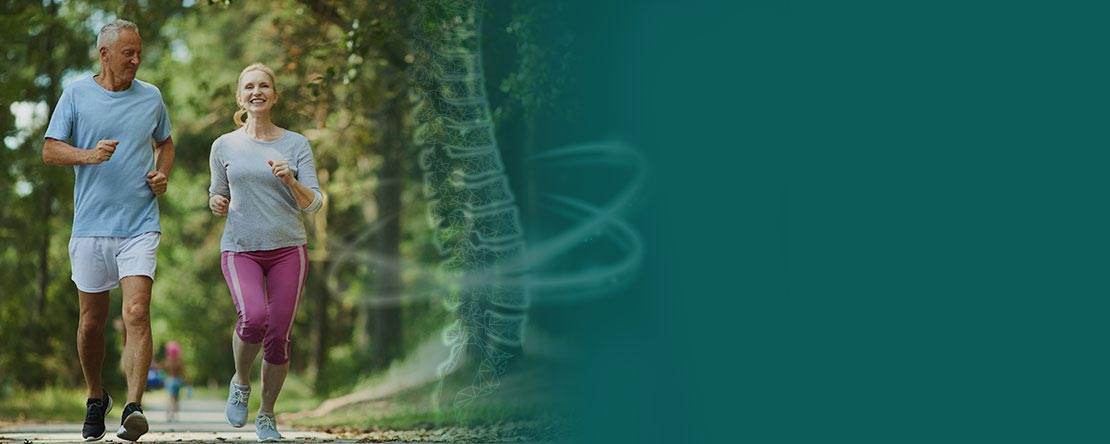 Additional Services You May Need