Chiropractor Questions and Answers
With chiropractic services, such as those at Hudson Sport & Spine, we can help you realign your spine so your body can function properly again! For more details please call us or book an appointment online. We serve patients from Hoboken NJ, Jersey City NJ, Weehawken NJ, West New York NJ, Guttenberg NJ, Secaucus NJ, Harrison NJ, Kearny NJ, Newark NJ, Belleville NJ, North Bergen NJ and Lyndhurst NJ.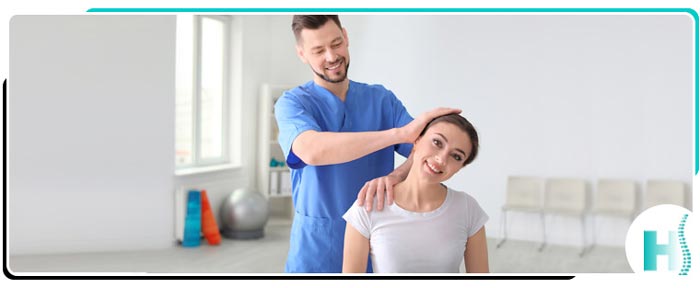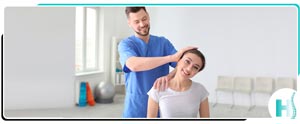 Looking for the services of a Chiropractor in Hoboken, NJ? Look no further than the certified experts at Hudson Sport & Spine! Come in today for treatment of problem areas to help relieve chronic pain from injuries and conditions. It's our goal to have you leave our clinic feeling better. Make an appointment today!
What does a Chiropractor do?
A chiropractor focuses on how well your neuro-musculoskeletal system is functioning in your body. Pain is often caused by inflammation. By adjusting your back, spine, and joints to relieve pressure in these areas, we can bring down inflammation and as a result, your pain as well. Our "hands-on" work will help ease chronic pain by having our board-certified specialists examine your tissue, spine, and joints for issues. Once identified, they can go to work making adjustments to help you feel better. Many patients may not even realize that pain in one part of the body is being caused by another part of the body being misaligned.
How effective are treatments from a chiropractor at Hudson Sport & Spine?
Many medical research studies have shown that this treatment method is safe and can reduce chronic muscle and joint pain. The majority of our patients are very satisfied after leaving our clinic after a session. It's hard to state the tremendous amount of potential relief you could feel after a session from one of our skilled chiropractors.
What are some problems a chiropractor can help with?
Back and neck pain is a very common ailment reported at our clinic. The key to relief is determining the source of the pain. Our therapists are highly skilled at finding those causes and developing a treatment plan for you. In order to root out the cause, we may need to take x-rays to determine the best course of treatment. Our chiropractor can help reduce inflammation of discs, joints, ligaments, muscles, and nerves.
Our chiropractor can also help if you are experiencing sharp pain, chronic achiness, pain when you move, and tingling or numbness.
I've been in a car accident. Should I see a chiropractor?
Yes, you should! Drivers and passengers often suffer concussions and whiplash. Not all emergency room personnel are trained to look for these sort of injuries or check to see if your back alignment needs adjustment. Many hospitals will advise people to visit a chiropractor for their joints and backs after they leave. Come today to Hudson Sport & Spine, and we'll help you with the next step of your recovery.
What are some symptoms I should be looking for after a car accident?
Visit our clinic today if you experience:
Headaches
Fatigue
Sharp pain in the neck or back
Dizziness
Fogginess and forgetfulness
Depending on the severity of the fogginess and forgetfulness, you may need to go to the emergency room immediately as this might be a sign of a severe neurological condition.
Can I see a chiropractor at Hudson Sport & Spine for a sports injury?
Sports injuries are one of the most common reasons why people visit our clinic to see a chiropractor. You can get hurt just as easily playing with friends as would a professional athlete. Injuries caused by playing sports include:
Tennis Elbow
Plantar Fasciitis
Lower back pain
Neck pain
If you experience swelling or if your muscles and joints don't feel stable after a game, see our professional right away. Combined with pain or tenderness when you move, this could be a sign that you need some assistance right away.
Hudson Sport & Spine is located at 70 Hudson Street, suite 2B Hoboken, New Jersey 07030. We are open Monday through Thursday from 11 am to 7:30 pm and on Friday from 10 am to 6 pm. Do you have questions about visiting a Chiropractor? Call our friendly staff today at (201) 503-3650.
We look forward to meeting you and helping you relieve your pain.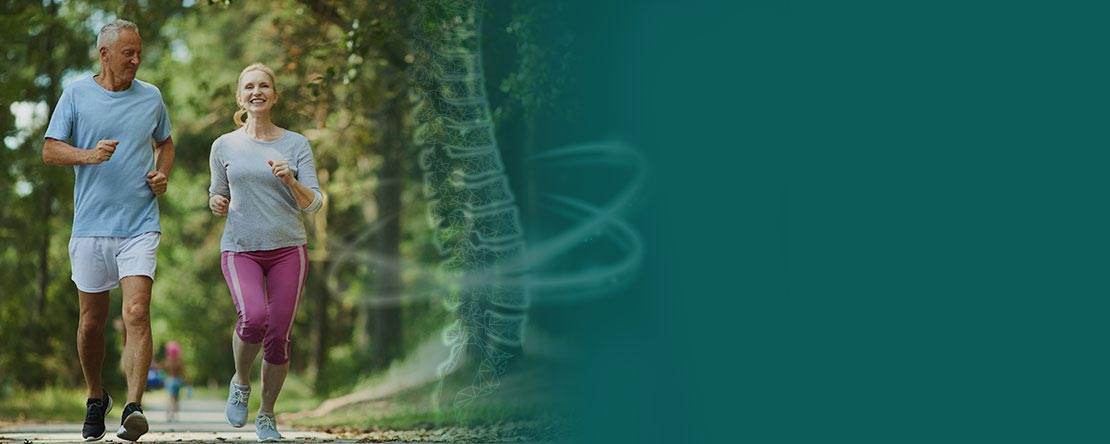 Additional Services You May Need