Top Rated Physical Therapist in Hoboken, NJ
If you are looking for the best physical therapist in Hoboken, NJ look no further than Hudson Sport & Spine. Our expert physiotherapists offer the top professional physical therapy services to help you recover faster and increase mobility. Call Us to book an appointment today. We are located at 70 Hudson street, suite 2B Hoboken, NJ 07030.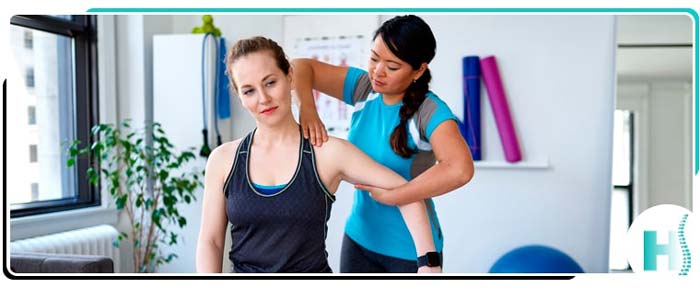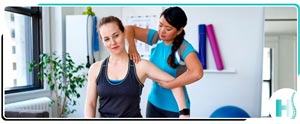 Table of Contents:
What does a physical therapist do?
What types of exercises will my physical therapist design for me?
Will physical therapy hurt?
When you suffer an injury, or if you experience pain as a result of the type of work that you do, a physical therapist can provide you with exercises designed to help strengthen important supporting muscles and improve your flexibility. At Hudson Sport & Spine in Hoboken, NJ, we proudly offer exceptional physical therapy services for patients who want to increase their mobility and recover from injury. We provide our patients with access to the best physical therapists in the area, so you can work with your body to improve its ability to move you through life.
What does a physical therapist do?

Physical therapy (sometimes shortened to PT) helps restore balanced functionality in the wake of injury or trauma. Physical therapist professionals are highly-trained and can provide effective evaluation of dysfunction within a person's body in order to determine the source of their discomfort. Your physical therapy treatment will be designed to specifically address issues within your unique body. An experienced physical therapist will be able to improve balance, mobility, and strength in key areas of the body to provide an overall improvement in their patients' quality of life. Your therapist will develop a series of exercises and therapeutic techniques that will help you improve your circulation and flexibility while decreasing pain and inflammation.
What types of exercises will my physical therapist design for me?

There are a multitude of different treatment modalities your physical therapist may implement, depending on your exact needs. Methods could include electrical stimulation, trigger-point pressure techniques, dry needling, soft tissue oscillation, hot and cold therapy, and biofeedback therapy. Exercises performed during your appointment as well as those your physical therapist will prescribe for you to perform at home, are essential to the work your physical therapist does. In order for your PT to be truly effective, you must be willing to follow their therapeutic plan on your own in order to enjoy the greatest possible benefit from your treatment protocol. At Hudson Sport & Spine, we provide comprehensive and compassionate support to guide you through your physical therapy treatment, so you can feel confident in your plan and improve your life for the better.
Will physical therapy hurt?

The job of your physical therapist is to gently push you past your limits in order to guide you through the movements that will improve your body's mobility. It is important to remember that some soreness or discomfort is not uncommon when performing some physical therapy exercises, as they are often working to break up scar tissue and reduce inflammatory response. These exercises are designed to restore function and mobility, which means they are meant to offer long-term improvement, which may require some temporary discomfort. To minimize any pain you feel, it is essential that you communicate honestly with your therapist throughout your treatment. They can often provide modifications that will reduce any discomfort you experience while still ensuring you will enjoy the benefits and work toward the larger goals you have set.

If you live in or near Hoboken NJ, the exceptional physical therapy professionals at Hudson Sport & Spine can provide you with the quality therapeutic exercises and treatments you need to improve your body's physical function, so you can enjoy better mobility and a life free from chronic pain. Call us today to schedule your first consultation with a dedicated physical therapist.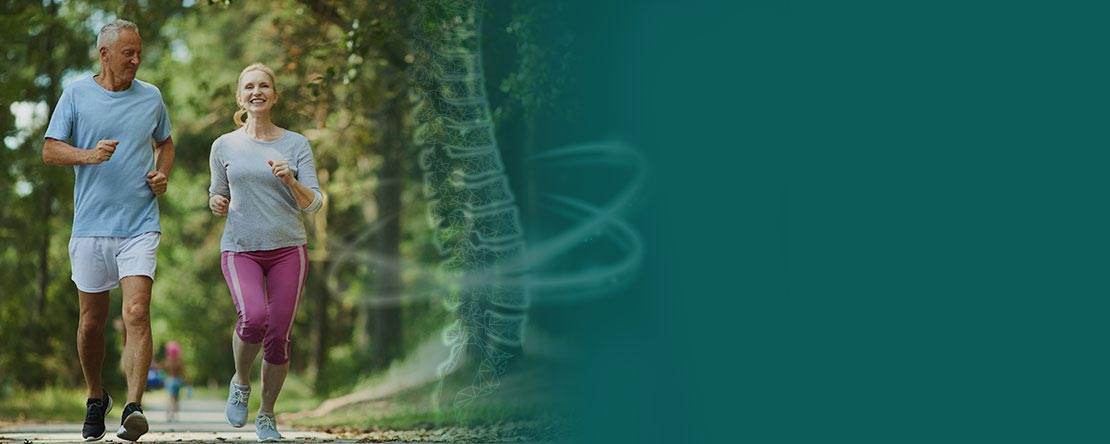 Additional Services You May Need