Occupational Therapy Questions and Answers
Hudson Sport & Spine offers occupational therapy. We are serving Hoboken NJ and surrounding areas including Weehawken, New York, Union City, Jersey City, Secaucus, and Guttenberg. Call us now for more information or request an appointment online.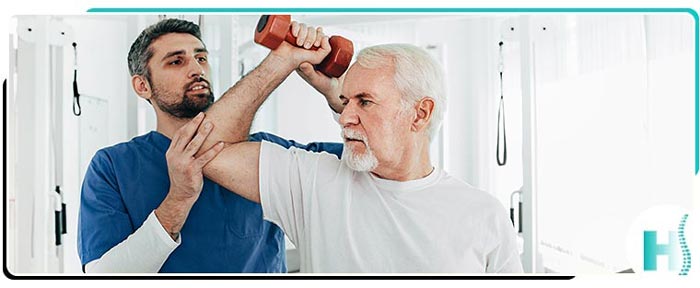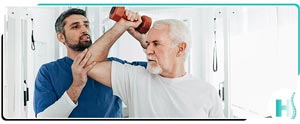 Some people need assistance with everyday activities like work or school, and occupational therapy can offer that assistance. We provide occupational therapy here at Hudson Sport & Spine. If you or someone you care about needs our assistance, then connect with our clinic or read on to learn about how to get occupational therapy in Hoboken, NJ.
What exactly does an occupational therapist do?
Lots of different health issues can affect people's ability to participate in everyday activities. Occupational therapy is a kind of healthcare for these people, and an occupational therapist (OT) provides this healthcare. The therapy can help people:
Learn different approaches to doing everyday activities
Relearn skills, hone their skills, or develop new ones
Use certain equipment or materials to make their lives easier
Adapt their environment to suit them better or adapt to their environment better
Those things can be invaluable in areas of life like work, school, recreation, social life, and home life. Occupational therapy isn't about things like work training or vocational training; instead, it's about healthcare to help people resume or rejoin participation in everyday activities. For instance, if a person needs help with their computer skills in a classroom setting, occupational therapy can help.
Are occupational therapy and physical therapy the same thing?
They can be somewhat similar, but occupational therapy and physical therapy are different things. It's common for OTs to work with physical therapists, though. Physical therapy is all about helping people restore their physical function, whereas occupational therapy is about how that function affects people's ability to do the activities that are important to them or necessary for them.
Physical therapy is able to help you with any issue affecting your spine, feet, ankles, knees, hips, etc. Occupational therapy is able to help you with an issue affecting your elbows, wrists, or hands, and/or your balance, coordination, memory, organizational skills, work environment, etc. An OT can help you adapt to life better if you have a disability.
What equipment can an occupational therapist provide?
An OT is able to provide different types of equipment for different purposes. Depending on your issue, you may benefit from something like:
A walking stick, walking frame, or wheelchair
A non-slip mat for your bath
An electric toothbrush or electric can opener
Voice-controlled lights in your home
A special keyboard or mouse to help you use your computer
There are many different pieces of equipment that may help you, even by making something like combing your hair much easier for you. Connect with us at Hudson Sport & Spine to learn all about the equipment and services we provide!
Where can I get occupational therapy in Hoboken, NJ?
You can get occupational therapy right here at Hudson Sport & Spine! Our clinic has a New Jersey-licensed occupational therapist in Paulina Kawa MS, OTR/L. Paulina would be happy to speak with you about your health and any help you need with your activities. A referral is not necessary. The first step is to set up a simple appointment/consultation with us at Hudson Sport & Spine.
Our clinic is located at 70 Hudson St Suite 2B, Hoboken, NJ 07030, and you can call us or book your appointment/consultation with us online. Connect with us today if you or a loved one needs our care.
We look forward to hearing from you!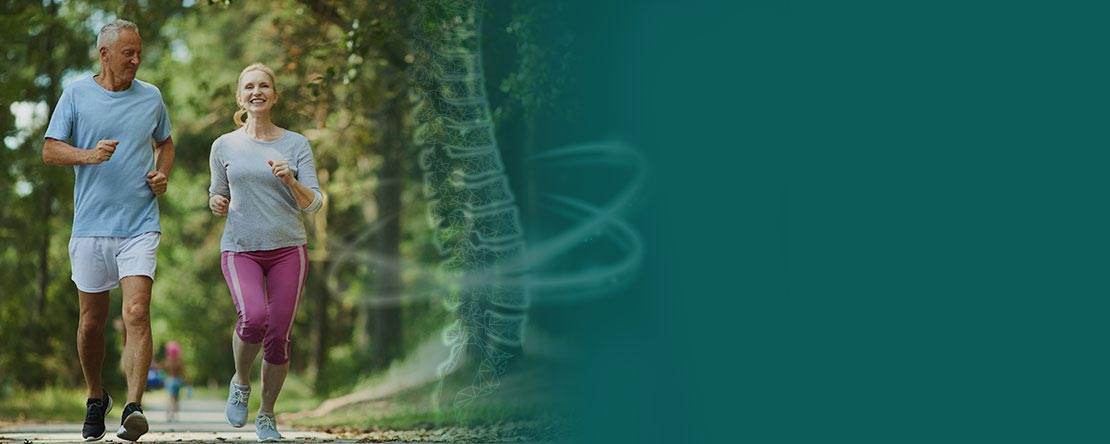 Additional Services You May Need