Knee Pain Specialist Questions and Answers
You don't have to live with knee pain. There are more options for treatment than you might think, and we provide many of them here at Hudson Sport & Spine. For more details please call us or book an appointment online, We serve patients from Hoboken NJ, Jersey City NJ, Weehawken NJ, West New York NJ, Guttenberg NJ, Secaucus NJ, Harrison NJ, Kearny NJ, Newark NJ, Belleville NJ, North Bergen NJ and Lyndhurst NJ.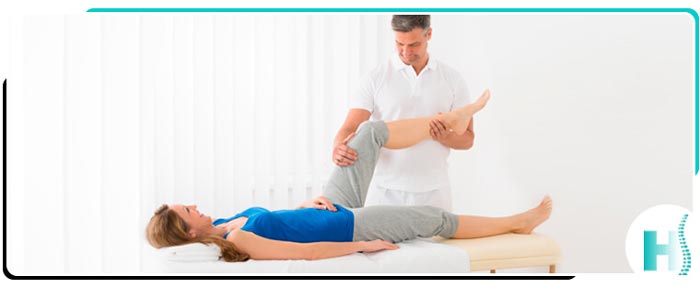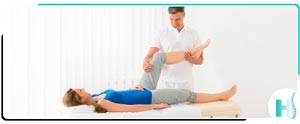 Table of Contents:
When Should I See a Specialist for Knee Pain?
Why Does My Knee Hurt?
What are the Various Treatment Options for Knee Pain?
Knee pain can very debilitating whether you play sports, work a physical job, have a young family, or are involved in any other activity involving significant use of your knees. It is important to see a specialist if you are experiencing significant pain in your knees for a prolonged length of time. We have a team of physical therapists, chiropractors, acupuncture specialists, and massage therapists at Hudson Sport & Spine that are pleased to provide exceptional services to you for your knee pain.
When Should I See a Specialist for Knee Pain?

If the days you experience knee pain outnumber the days you don't, you will likely benefit from seeing a doctor or physical therapist. You should especially see a specialist if there is swelling, significant redness, or if the area around the joint is tender and warm. Whether you see a physical therapist, chiropractor, acupuncture specialist, or massage therapist, our specialists at Hudson Sport & Spine can help improve your range of motion, improve the blood flow to your knee, and reduce swelling, stiffness, and pain in your knee.
Why Does My Knee Hurt?

There are plenty of possible reasons for why you are experiencing knee pain. Knee pain affects people of all ages, and can be both improved and prevented with the proper care. Some reasons for why you experience knee pain include:

– Arthritis: There are a few different types of arthritis, the most common of which are rheumatoid (inflammatory) arthritis and osteoarthritis. While osteoarthritis typically affects those aged 60 and over, inflammatory arthritis often affects those in middle age.

– Previous Knee Injury: A previous knee injury can often lead to chronic knee pain, if it is not allowed to heal properly.

– Strained Ligament: Your ligament connects bones to each other via fibrous tissue. It becomes strained when your joint is stressed beyond its normal range. If it is stressed too much, you could tear your ligament, which requires a long recovery time.

– Tendonitis: Patellar tendonitis, or jumper's knee, is a repetitive strain injury, where the tendon that connects your kneecap (patella) to your shinbone (tibia) becomes inflamed. If you play basketball or volleyball, you are at higher risk of developing jumper's knee. Tendonitis can be avoided by proper stretching and flexibility exercises before and after activity that involves repetitive motions with your knee.
What are the Various Treatment Options for Knee Pain?

At Hudson Sport & Spine, our specialists provide a variety of different services, each with their own unique benefits and treatment plans. For knee pain treatments, we offer the following:

– Physical Therapy: Our physical therapists will evaluate your condition and symptoms to provide you with a customized treatment plan. They will help improve your range of motion, analyze your gait, provide soft tissue mobilization, and use other therapeutic strategies to help your knee recover and heal.

– Massage Therapy: Massage therapy will improve blood flow to the affected area, as well as relax tense muscles. Tense muscles often cause injuries to the tendons and other soft tissue, which is why stretching is so important. However, massage therapy is able to provide an even more intensive loosening of your muscles than stretching.

– Chiropractic Therapy: The goal of chiropractic therapy is to address and treat problems in your musculoskeletal structure. Our certified chiropractors will gently mobilize and manipulate your joints to help your knee properly heal, whether the problem is affecting your muscles, ligaments, cartilage, bones, or tendons. You will also be provided with soft tissue therapies and at-home exercises.

– Acupuncture: If you suffer from osteoarthritis in your knee, acupuncture is a proven solution for both short-term and long-term relief from osteoarthritis.

If you are interested in our services at Hudson Sport & Spine, or experience knee pain and would like to book an appointment to see one of our specialists, our friendly staff would love to set up an appointment for you. You can call us or you can request an appointment online. If you have already made an appointment, you can find us at 70 Hudson St Suite 2B, Hoboken, NJ. We are open Monday through Thursday from 11:00 a.m. to 7:30 p.m., Friday from 10:00 a.m. to 6:00 p.m., and on Saturday from 9:00 a.m. to 1:00 p.m. We look forward to meeting you!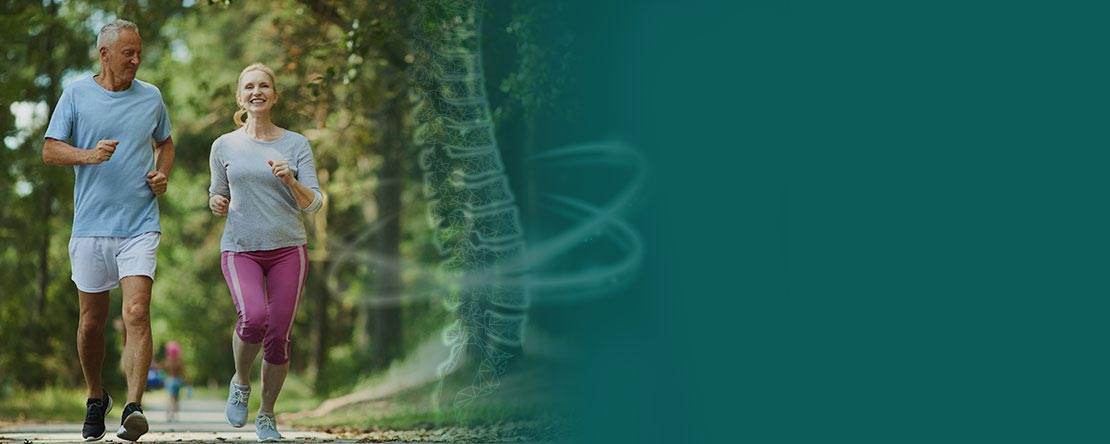 Additional Services You May Need