Knee Pain Specialist in Hoboken, NJ
Knee pain is a frequent complaint among people of all ages. It may appear unexpectedly, frequently following an accident or exertion. Bursitis, arthritis, ligament tears, osteoarthritis of the joint, or infection can all cause knee pain. If you're experiencing knee pain and would like the insight of an experienced and knowledgeable professional, come to Hudson Sport & Spine. Our team is dedicated to helping you overcome pain and discomfort caused by injury through our tried-and-true medical practices. For more information, contact us or schedule an appointment online. We are conveniently located at 70 Hudson St Suite 2B, Hoboken, NJ 07030.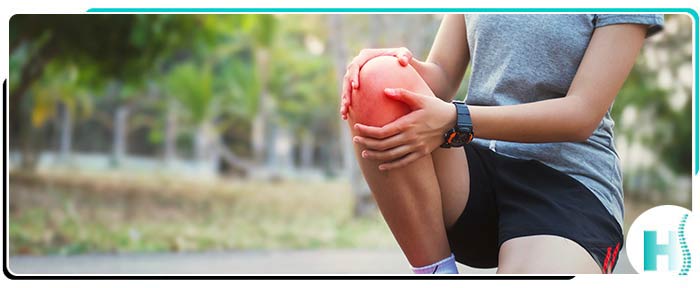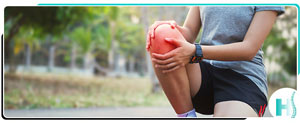 Table of Contents:
Which doctor is best for knee pain?
What are the red flags for knee pain?
When should I go to the doctor for knee pain and swelling?
What is the fastest way to relieve knee pain?
There are many different reasons why you may be experiencing knee pain, which is why it's always suggested that you consult with a specialized healthcare provider – especially if your discomfort isn't getting better or has been worsening over time. Depending on the root cause of your pain, you may be suggested rest, over-the-counter medication, and icing/heating the affected area. However, moderate to severe knee injuries may require professional care, such as physical therapy or even surgery.
Which doctor is best for knee pain?

While a general healthcare provider may be able to help you with some knee pain issues, it's recommended that you seek out the insight of a specialist for cases that are persistent, chronic, and/or complex in nature. The best type of doctor to see regarding knee pain is an orthopedic knee doctor and/or orthopedic knee surgeon.

Orthopedic knee doctors focus on assessing, diagnosing, and treating issues that are affecting the bones, joints, ligaments, nerves, and tendons in the knee and surrounding area.
What are the red flags for knee pain?

Injuries affecting the knee often hinder one's functionality and flexibility due to pain in and around the area, which is often the first sign for many that something is wrong. In addition to pain, the following are also red flags that may indicate you have a knee issue:

– The area is sensitive to pressure and/or weight.
– The area is stiff and inflexible.
– Crunching noises from the area.
– Feeling the area 'pop'.
– Inability to extend the knee.
– Popping noises coming from the area.
– Redness.
– The site is warm to the touch.
– Swelling.
– Weakness or instability.
When should I go to the doctor for knee pain and swelling?

Most minor knee pain, such as that resulting from small tweaks, sprains, and injuries, can usually be treated at home using a combination of rest, ice, heat, elevation, and/or over-the-counter pain medications.

However, some knee pain will not dissipate on its own and will require the care of a medical professional and/or specialist. If you're experiencing any of the following symptoms, you should book in with your primary health care provider or knee orthopedist as soon as possible:

– A deformity is clearly visible.
– Knee weakness and instability.
– Severe swelling.
– You're in severe pain.
– You're unable put weight and/or pressure on your knee.
– Your knee pain is accompanied by a high fever.
– Your mobility and flexibility have been negatively affected.
– You're hearing crunching or popping noises from the site.
– Pain is radiating into other areas of your body.
What is the fastest way to relieve knee pain?

Treating knee pain takes time as the body needs time to repair the damage that was done.

Treatments for knee pain will vary depending on the root cause of your issue and its severity but may include:

– R.I.C.E. This stands for rest, ice, compression, and elevation, and is a common household method of alleviating knee pain caused by minor injuries or arthritis flare-ups. Make sure to rest the affected area, apply ice to reduce redness and swelling, wrap the area in compressive bandages, and keep your knee elevated for the best results.

– Medications. This may be over-the-counter medications, or your doctor may prescribe you something to help treat your condition and relieve your pain.

– Physical therapy. Through this type of comprehensive therapy, you'll be able to strengthen the muscles around your knee and make it more stable. This is done using strengthening exercises that target the condition that is causing your discomfort.

– Arch supports. Inserts can help shift pressure away from your knee, protecting and supporting the knee joint.

– Surgery. In the case of a severe knee injury, surgery may be the only option to fix the problem. Surgery is typically only provided as a last resort if all other healing measures have failed or aren't producing adequate results.

If you're experiencing knee pain and don't know where to turn, connect with us at Hudson Sport & Spine. Our team of experienced, knowledgeable, and empathetic specialists understand how knee pain affects your life and are dedicated to helping you achieve health and wellness again. Reach out today for more information or book in online to schedule an appointment with one of our specialists today. We serve patients from Hoboken NJ, Jersey City NJ, Weehawken NJ, West New York NJ, Guttenberg NJ, Secaucus NJ, Harrison NJ, Kearny NJ, Newark NJ, Belleville NJ, North Bergen NJ and Lyndhurst NJ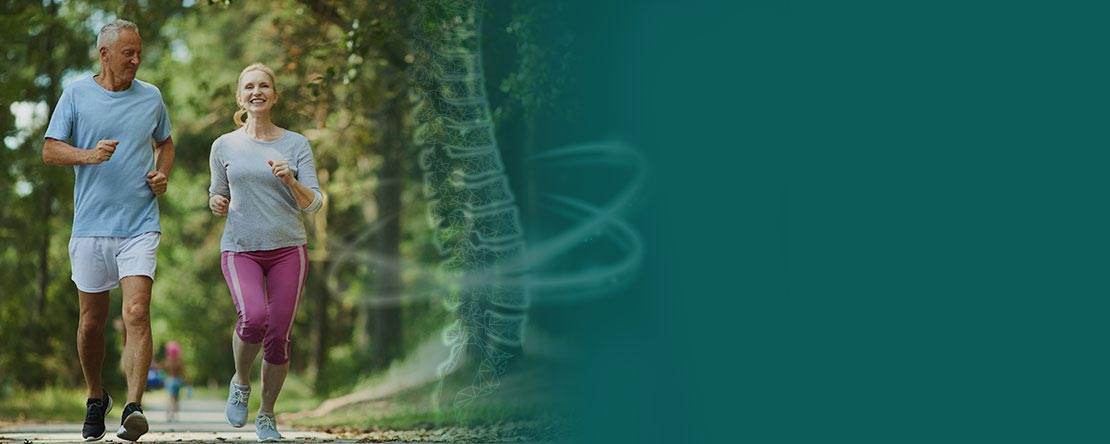 Additional Services You May Need