Chiropractors Near West New York, NJ
Hudson Sport & Spine has experienced chiropractors near West New York, NJ. Our chiropractors offer treatment for Neck Pain, Shoulder Pain, Pelvic Area Pain, Ankle Pain, Hip Pain and more. For More Information on How to Relieve Pain Call Us Today!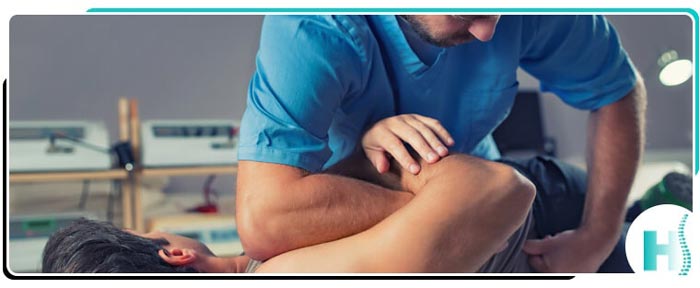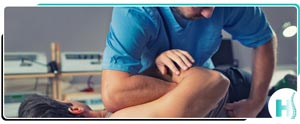 Chiropractic therapy is a great benefit for many individuals, whether you have suffered a traumatic injury, have chronic pain, or even if you have poor posture from sitting at a desk all day! Chiropractic treatment can help put your body in proper alignment so that you can carry out your daily activities free from pain. Our chiropractors at Hudson Sport & Spine are committed to providing our patients with quality and compassionate care.
Should I see a chiropractor?
If you are experiencing prolonged pain for an unknown reason, it is likely a good idea to see a chiropractor. Certain kinds of pain that warrant seeing a chiropractor are frequent headaches, joint or muscle pain, chronic back pain, sharp pains in your legs, or if you have recently experienced a traumatic injury. Even if you are not experiencing pain but you work at a job that requires you to sit a desk all day, have a limited range of motion or are more active than most people, you will likely benefit from a chiropractor. Sitting at a desk all day can cause poor posture, which puts your body out of proper alignment. Likewise, living an exceptionally active lifestyle can place added stress on your joints and can cause your spine to become misaligned.
What types of conditions do chiropractors treat?
Chiropractors treat a number of different injuries and conditions. At Hudson Sport & Spine, our chiropractors will help you with all of the following:
Subluxation
Sciatica
Motor vehicle injuries
Sports injuries
Migraine headaches
Herniated discs
Neck pain
Are chiropractic treatments safe?
Yes! Chiropractic treatments are considered one of the safest non-invasive therapies for treating neuromusculoskeletal issues. That said, there are certain caveats if you have certain conditions like severe osteoporosis, cancer in your bones or spine, bone infections, rheumatoid arthritis, or Paget's disease. You can always book a consultation with one of our chiropractors at Hudson Sport & Spine to make sure that chiropractic treatments are right for you.
How much does chiropractic treatment cost?
Chiropractic services typically cost anywhere from $30 to $200 per session, depending on the severity of your conditions or injuries and the extent of your treatment. On average, most chiropractic sessions cost around $65. We are proud to offer various specials and promotions at Hudson Sport & Spine that can be viewed on our specials page. To qualify for these specials, all you need to do is fill in your first and last name, as well as your email address, on the "Sign Up For Specials" window midway through the page. You will be the first to know if any chiropractic specials come available!
Will insurance cover my chiropractic treatment?
You should be able to count on insurance to cover at least a portion of your chiropractic treatment! Still, it is a good idea to double-check with your medical insurance provider. At Hudson Sport & Spine, we accept worker's compensation and most major insurance providers. We are also happy to accommodate flexible payment plans so that patients who are uninsured can still receive the benefits of chiropractic therapy.
If you would like to learn more about our chiropractic therapy at Hudson Sport & Spine or would like to book an appointment, we would love to hear from you! You can either book an appointment online or call us. Our clinic is located at 70 Hudson St Suite 2B in Hoboken, New Jersey, and is open during the following hours: Monday through Thursday from 11:00 AM to 7:30 PM, Friday from 10:00 AM to 6:00 PM, and Saturday from 9:00 AM to 1:00 PM.
We look forward to meeting you!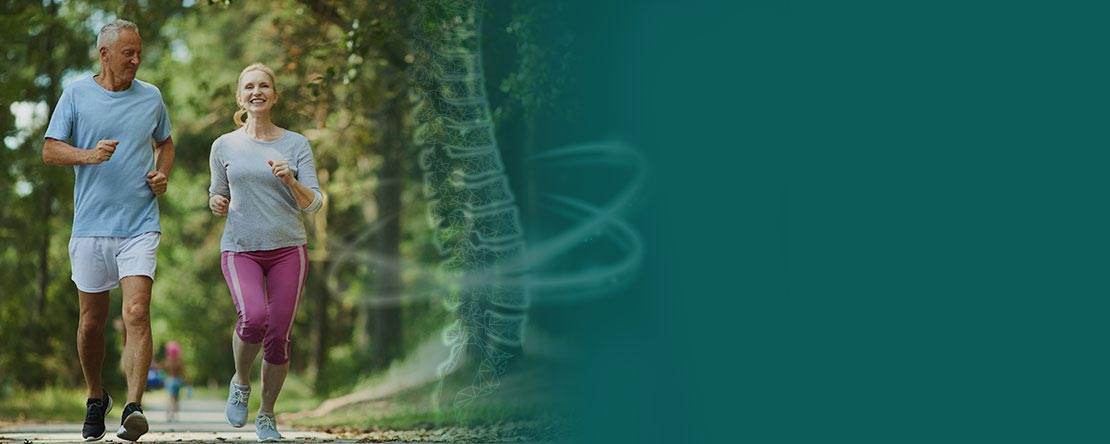 Additional Services You May Need