Chiropractor Doctor
Dr. Todd Givens, DC specializes in chiropractic treatments near you in Hoboken, NJ. For more details please call us or book an appointment online. We serve patients from Hoboken NJ, Jersey City NJ, Weehawken NJ, West New York NJ, Guttenberg NJ, Secaucus NJ, Harrison NJ, Kearny NJ, Newark NJ, Belleville NJ, North Bergen NJ and Lyndhurst NJ.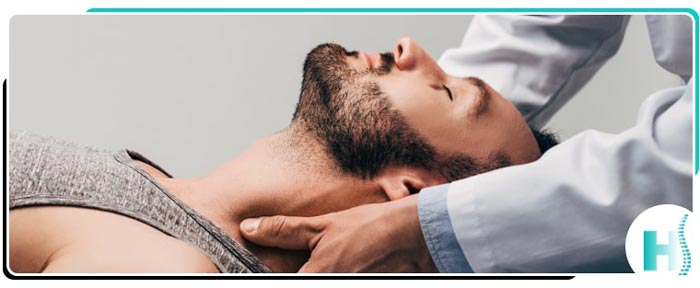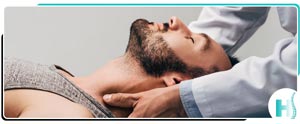 Table of Contents:
What do chiropractic doctors work on and treat?
What should I expect when I visit a Chiropractor Doctor at Hudson Sport & Spine?
What does treatment with a chiropractic doctor involve at your clinic?
Are you suffering from chronic or acute pain in the Hoboken, NJ area and haven't found a solution to relieve it yet? Have you visited a chiropractor doctor yet? Our providers at Hudson Sport & Spine can fix misalignments in your musculoskeletal system, relieving the causes of pain in your body. This realignment can also include your joints and spine. Our experienced chiropractor doctors are standing by and waiting to help you feel better!
At Hudson Sport & Spine, we find the causes of your pain symptoms, not just treat your pain!
What do chiropractic doctors work on and treat?

Medical issues and problems in your musculoskeletal system are things our chiropractic doctors zero in on and treat. These include issues affecting your bones, tendons, muscles, cartilage, ligaments, and nervous system. Our doctors have several proven methods to treat you at our clinic including:

– Manipulating the spin or joints
– At home exercises
– Soft tissue therapies.

At Hudson Sport & Spine, our goal is to give you a nonsurgical solution to your injury and pain without the use of medication. Regardless if your pain is the result of a new injury or an old injury, we are here to treat it. Some of the areas we treat include:

– Hip
– Elbow
– Ankle
– Back
– Shoulder
– Knee
– Wrist
– Neck
– Pelvic area
What should I expect when I visit a Chiropractor Doctor at Hudson Sport & Spine?

First, you will receive a one on one consultation and evaluation from our doctor. You will review with the doctor your family's medical history and your medical history. You will be asked to identify what parts of your body are in pain and what makes it better or worse. All of this information will help our doctor formulate a treatment plan that is customized for you. Depending on the nature of your injury, the doctor may ask for a thorough orthopedic and neurological exam. They may need a more detailed assessment of your tendons, nerves, ligaments, and muscles in the problem area.

Once an individualized treatment plan is presented to you, you will review it with your doctor, and if approved, we will schedule future appointments. The total number of visits with our chiropractor doctor depends on what areas of the body are being worked on. We will lay out every step of this treatment plan for you, so you fully understand how we intend on making you feel better.
What does treatment with a chiropractic doctor involve at your clinic?

By increasing the strength in treatment areas, our overall goal is to improve your musculoskeletal health. We hope to restore an injured area's full function and help relieve any pain that resides there. Unlike surgery, our treatments by our chiropractor doctors are effective, safe, and noninvasive. We have seen great results in in our efforts to restore a pain-free lifestyle to our patients.

The treatments our chiropractor doctors use include:

– Joint or spine manipulation or mobilization, done by our experienced staff and specialists.
– Reducing inflammation, changing your diet to reduce weight, and posture problems.
– Bracing an injured area so you can continue your everyday activities without aggravating the area further. This can also include joint taping.
– Exercises that will rehabilitate the area and increase your endurance.
– Soft tissue massage and therapy.

You can be treated by our certified chiropractor doctors at our state of the art facility located at 70 Hudson Street, suite 2B Hoboken, New Jersey 07030. We are open Monday through Thursday from 11 am to 7:30 pm, on Friday from 10 am to 6 pm, and on Saturday 9 am to 1 pm. Do you have questions about our services provided by our chiropractor doctors? Call our friendly staff today.

We look forward to meeting you!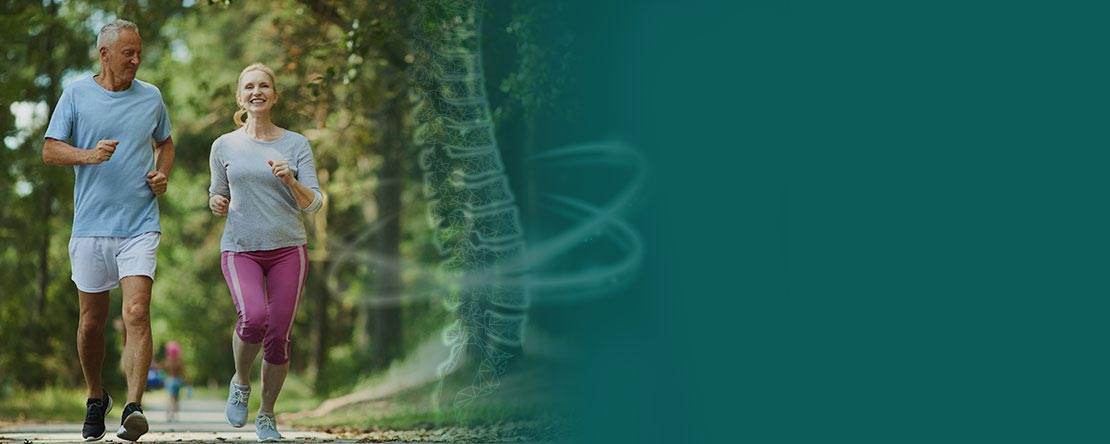 Additional Services You May Need