Spinal Decompression Specialist Q&A
Our professionals at Hudson Sport & Spine perform spinal decompression. For more information, call us or book an online appointment. We serve patients from Hoboken, NJ and surrounding areas.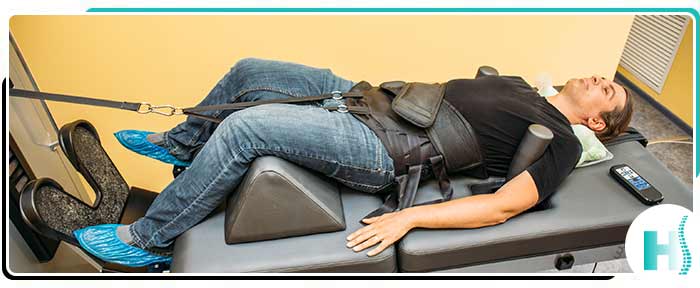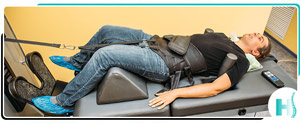 Table of Contents:
What is spinal decompression?
What happens during spinal decompression?
How effective is decompression therapy?
How long does it take for decompression therapy to work?
Spinal decompression is a non-surgical treatment that stretches the spine in a way that is similar to spinal traction. During spinal traction, the muscles of the back can tighten and spasm. Spinal decompression will stretch the spine without the tightened muscles and spasms. This will increase the space between the vertebrae, reduce pressure on herniated disks, and help relieve other back problems and pain. When the disks in the spine are back to their normal position, the body can proceed with its natural healing process.
What is spinal decompression?

The spine is central for support, posture, and stability. The spine is a column of bones that are called vertebrae. The structure of the spine allows you to sit up, turn, and twist.
 
Because of the complexity of many parts of the spine, it is very delicate. One of the most important components of the spine is the spinal cord, which is a large group of nerves that help you to move, feel, and helps the organs to function. The spin helps to protect the spinal cord and nerves and if it is damaged it can affect the function of many of the things that we do with our body.
 
Over time, the spine can gradually compress. It can also become compressed due to accidents or other injuries. This compression puts pressure on the nerves and makes it difficult for them to function properly.
 
Spinal decompression is the method of moving the vertebrae back to their normal positions. It is also a process of getting the muscles to stretch and strengthen so that they can hold the vertebrae in the proper positions.
What happens during spinal decompression?

During a spinal decompression session, you will be fully clothed. The doctor will place a harness around your pelvis and fit another around your trunk. You will lie down on a computer-controlled table, either face down or face up. The doctor then operates the computer and customizes the treatment to meet your needs.
 
This session will last between 30 and 45 minutes. Repeated sessions will be required to get the spine to decompress, usually over a five to seven-week period with 20 to 28 sessions. The treatment may also require other forms of treatment such as:
 
– Heat or cold therapy
– Ultrasound treatment that uses sound waves to heat tissues and promotes healing
– Electrical stimulation that will cause muscle contractions
How effective is decompression therapy?

Reviews of spinal decompression therapy are showing that it is effective in most people. Some reports show a success rate of 75% up to 89% of people in small studies. It has been effective in creating long-term relief and pain management after treatment.
 
Spinal decompression has many benefits. Because of this, it is rapidly gaining in popularity. It improves the function of the spine and the overall health of people who get this procedure. It increases nutrient supply and blood flow to the discs and decreases pressure on the discs. It reduces the pinching of nerves that comes from disc compression. It even slows the advancement of herniation.
 
Other benefits include a reduction in pain and allows people to get back to doing things used to do. It improves the motion of the spine and joint flexibility. It also helps to prevent new injuries while it boosts the immune system.
How long does it take for decompression therapy to work?

Most people will start to notice a reduction in pain after just a few visits. Most people will state that they feel significantly better after two weeks of treatments. By the time the treatments are concluded, after 5 to 6 weeks, most people feel significant improvement that lasts for the long term.
 
If you want to relieve pressure on your spine and decrease the pain that is associated with that, visit Hudson Sport & Spine. We have a very good understanding of the spine and its function and expertise in treating the spine. To find out more, call or book an appointment online. We serve patients from Hoboken NJ, Jersey City NJ, Weehawken NJ, West New York NJ, Guttenberg NJ, Secaucus NJ, Harrison NJ, Kearny NJ, Newark NJ, Belleville NJ, North Bergen NJ, and Lyndhurst NJ.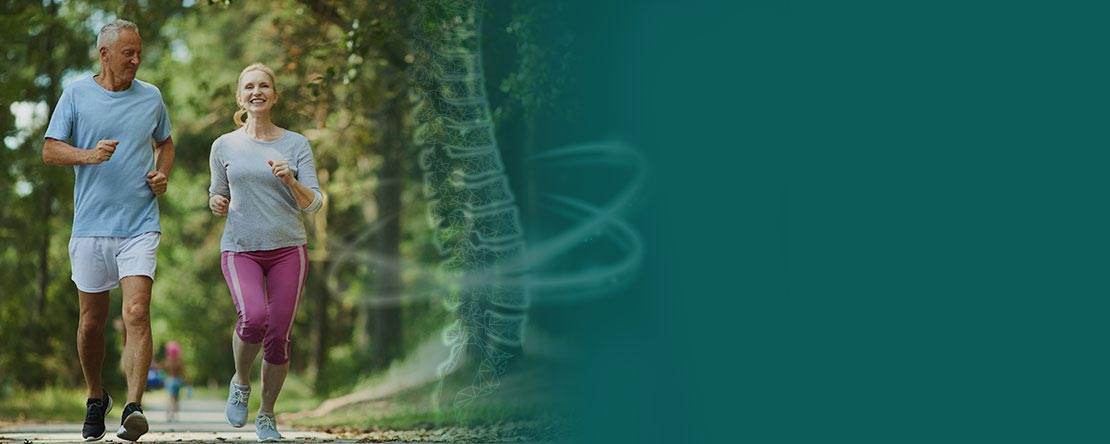 Additional Services You May Need