Physical Therapy Clinic Near Union City, NJ
Have You Been in Physical Pain for a While Now? Maybe It's Been Long-Lasting or Ever Since a Recent Injury. You May Benefit a Great Deal From Coming to a Physical Therapy Clinic Like Ours. At Hudson Sport & Spine, You May Very Well Find the Relief You've Been Yearning For. Call Us for More Information or Request an Appointment Online.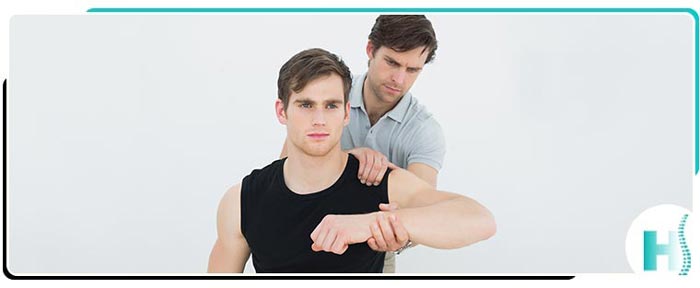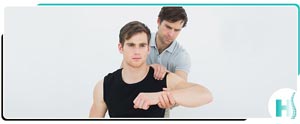 Should I go to a physical therapy clinic?
If you've been experiencing pain for longer than three months, you may need to go to a physical therapy clinic. This long-lasting pain is chronic pain and it probably won't go away by itself. Or maybe you've been in pain ever since a recent injury or surgery? You might already have a referral to go to a physical therapy clinic.
A chronic condition like arthritis, chronic back pain, or sciatica can be managed with physical therapy, and the symptoms can be relieved significantly. It may not be possible to cure these conditions, but it is indeed possible to manage them well, and physical therapy could easily be a big part of this for you. Physical therapy can also help to relieve pain and treat an injury, allowing you to regain your functionality and mobility. It will also help you rehabilitate after a surgery.
You don't have to be a current patient to benefit from going to a physical therapy clinic. Athletes can benefit even if they're perfectly fine, as physical therapy can help them prevent injuries from occurring in the first place!
What can you tell me about physical therapy?
Here at Hudson Sport & Spine, we offer a number of different methods and approaches for physical therapy, and one may be more beneficial to you than another. These methods and approaches include:
Pain management – Massage, moist heat, ultrasound therapy, intersegmental traction, dry hydrotherapy, cryotherapy, or electrical stimulation
Manual therapy – Hands-on therapy for back or neck pain, or pain in other areas, using techniques like myofascial release, muscle strengthening, soft tissue mobilization, and joint mobilization
Therapeutic exercises – To relieve pain and restore range of motion, stabilizing, stretching, or strengthening techniques are used
Postural corrections – Postural exercise, behavioral modification, and addressing musculoskeletal issues
Home management program – Exercises and strengthening in a program you can do conveniently from home
If some of those methods sound doable to you, then they could easily work for you. Physical therapy and the methods above are proven and sound ways of treating and managing pain and many of its causes.
What else can you tell me about your clinic?
Our professionals at Hudson Sport & Spine are fully licensed by the state of New Jersey and have much experience and expertise in biomechanics, physiology, and the anatomy of the human body. They are fully capable of finding the source of your pain and treating or helping you manage it effectively, and they can refer you to one of our other professionals, like a chiropractor, if you need to see one. During a consultation with us, we'll evaluate your symptoms, your condition, and the best methods for treating your pain as effectively as possible.
Do you have a physical therapy clinic near Union City, NJ?
We do! Hudson Sport & Spine is located at 70 Hudson St Suite 2B, Hoboken, NJ 07030. To book that consultation with one of our physical therapists, call us today at (201) 503-3650. Alternatively, you can book with us online if you'd prefer that instead. We hope to hear from you soon, and we hope you're just as optimistic as we are that we can relieve your pain!