What Does A Physical Therapist Treat?
At Hudson Sport & Spine in Hoboken, NJ our physical therapists offer a variety of treatments for better health. Make an appointment online or call us for more information.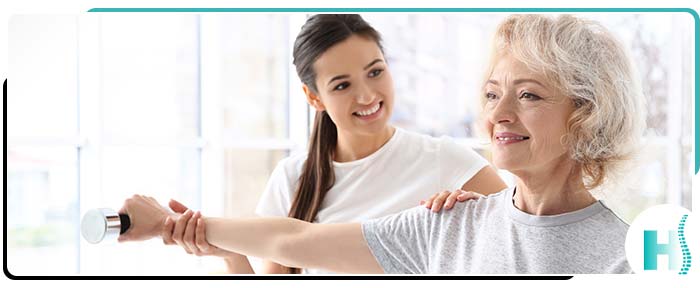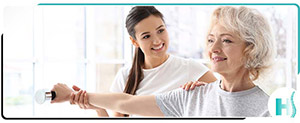 Table of Contents:
What conditions do physical therapists treat?
What are the 5 types of physical therapy?
What's the difference between physical therapists and occupational therapists?
What are physical therapy exercises?
With so many options for healthcare available today, it can be difficult to know where to turn when help is needed. One of the most accessible options is physical therapy, a field of medicine that can treat virtually any soft tissue injury or condition. In addition to this, there are many benefits to seeing a physical therapist, one of the most significant is that it helps sustain an active lifestyle. Physical therapy can help ease the pain and discomfort that arises during periods of activity, making it easier to stay active. Physical therapy can also help recover from injuries more quickly, making it easier to get back to the activities that are most important.
What conditions do physical therapists treat?

Physical therapists can treat a wide range of symptoms and conditions, including:

– Lymphedema — In this condition, excess fluids gather in the lymphatic system and can cause swelling when it moves around in the bloodstream.

– Sports Injuries — Appropriate recovery programs or prevention exercises can make for a safe and quick recovery for specific types of sports injuries like stress fractures.

– Muscular Dystrophy — Due to the natural aging process or certain disorders, muscles and bones degenerate and progressively weaken. This can be treated with physical therapy using mobility exercises and supporting frames.

– Back and Neck Pain — Both acute and chronic pain affecting the back and neck can restrict normal functioning. Physical therapy eases pain and improves mobility.

– Limited Range of Motion (ROM) — Due to the overuse of certain body parts, too much stress causes swelling or tenderness in those areas. This causes a range of motion to become impeded, which can be restored with therapy.

– Osteoporosis — This condition is characterized by thin and brittle, sponge-like bones with low density, causing them to break easily. Fortunately, fractures can be prevented with therapy.

– Vertigo — A condition marked by dizziness or lightheadedness, vertigo is a general and frequent complaint of many people that can lead to dangerous falls.

– Headaches — Migraine and tension-type headaches can lead to severe head or neck injury, which can be ameliorated through a proper physical therapy plan.

– Carpal Tunnel Syndrome — Sitting at a computer all day leads to repetitive stress injuries that affect the wrists, namely carpal tunnel syndrome.

– Chronic Fatigue Syndrome — This complex disorder causes unexplainable enervation and tiredness that cannot be alleviated with rest and fortunately, physical therapists can develop a treatment plan that implements endurance training tasks.

– Respiratory Issues — Pulmonary rehabilitation plans can treat chronic bronchitis, as well as other respiratory disorders, by strengthening the lungs with diaphragmatic breathing tasks.

– Burns — To prevent unwanted scar tissue, physical therapy can be used to treat severe burns when used with certain splinting techniques.

– Ankle Sprain — Twisting an ankle causes its supportive ligaments to get stretched and torn, leading to swelling and pain. Fortunately, ankle sprains can heal faster and regain strength more quickly with exercises prescribed by physical therapists.

– Foot Fracture — A simple fall can lead to closed, open, or compound fractures, and as a result, movement, mobility, range of motion, and independence will be severely affected.

– Huntington's Disease — Including spasms, slurred speech, and unsteady gait, both voluntary and involuntary movements get affected by Huntington's disease, which can be treated with physical therapy.

– Knee Ligament Injury — Ligaments are bands of tissue on either side of the knee, and can be damaged with injuries occurring from severe physical trauma or contact sports.

– Pelvic Floor Dysfunction — By correcting the posture and lifting and carrying weights properly, pelvic floor disorders and sexual problems can be treated, especially in women.
What are the 5 types of physical therapy?

The five types of physical therapy include:

– Outpatient physical therapy
– Inpatient physical therapy
– Acute care physical therapy
– Skilled nursing physical therapy
– School-based physical therapy
What's the difference between physical therapists and occupational therapists?

The biggest difference between physical therapy and occupational therapy is that occupational therapy focuses on improving the patient's ability to perform activities of daily living and physical therapy focuses on improving the patient's ability to move their body.
What are physical therapy exercises?

Physical therapy exercises come in many shapes and forms and all share the same goal: to improve form and function and enhance the quality of life. Many physical therapy exercises focus on improving:

– Functional mobility
– Range of motion
– Strength
– Balance
– Flexibility
– Cardiovascular function

Hudson Sport & Spine is dedicated to providing you with all of your physical therapy needs. If you need our services, we encourage you to contact us through our website today. We serve patients from Hoboken NJ, Jersey City NJ, Weehawken NJ, West New York NJ, Guttenberg NJ, Secaucus NJ, Harrison NJ, Kearny NJ, Newark NJ, Belleville NJ, North Bergen NJ and Lyndhurst NJ.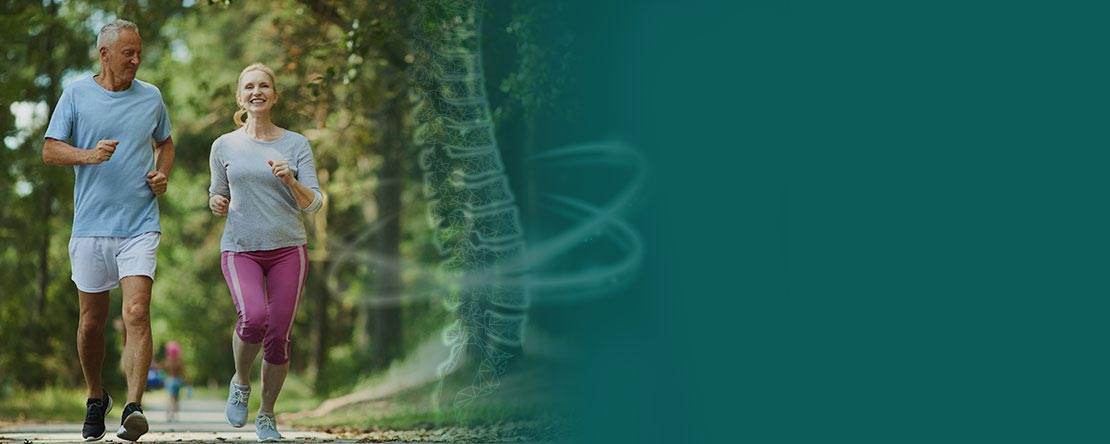 Additional Services You May Need